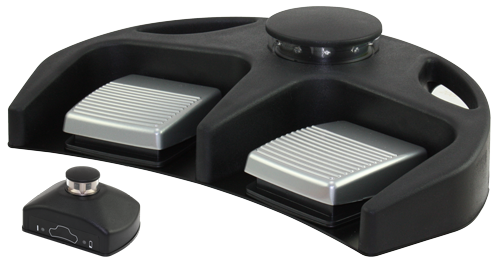 April 1, 2011 …….Woodstock, CT, Linemaster introduces its new look Radio Frequency and Infrared wireless foot controls. The original light grey Wireless foot switches and receivers have gotten a facelift and are now offered in black. The new color is available in single, twin, and triple variations while offering the same great features of the original light grey models.The new black color provides the user an option that will nicely compliment the equipment it is paired with. The new black molds are made from the same robust polymer plastic material, which can handle field abuse and still maintain that great looking finish. Wired foot control solutions, using the black molds, are also available upon request. Only from Linemaster – Proven Medical Grade Foot Controls.
www.linemaster.com/lp/e-1033-003
Contact: Linemaster Switch Corp., P O Box 238, Woodstock, CT 06281 USA.
Tel. 860-974-1000, FAX 800-974-3668
View website