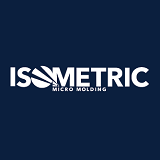 Isometric Micro Molding, Inc.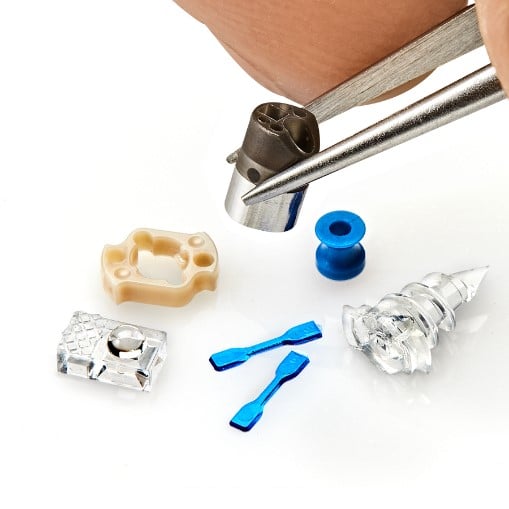 Small Parts with Micro Features and/or Tight Tolerances
Micro Sized Parts
Micro Automated Assemblies
Isometric Micro Molding, Inc. is a vertically integrated micro injection molding and automated assembly company serving high precision market segments in
medical device and drug deliver
y. Our specialized competencies in 3D micro printing, micro tooling, micro molding, micro automated assembly, and CT scanning provide our customers with
complete in-house capabilities
. Components and assemblies are rigorously managed using a tailored, proven process to mitigate risk and quantify customer-specific milestones. From initial concept to high volume production, projects are managed by an experienced team that has designed, built, processed, and produced numerous parts and assemblies for high precision markets.
"I DIDN'T KNOW THAT WAS POSSIBLE!"
Isometric has been a trusted micro injection molding partner for over 30 years. From small parts (<6″) to micro-sized parts and assemblies, we are able to achieve tight micron tolerances and greater project success by designing, building, molding, and assembling the complete micro solution all in-house–and under our control.
IN-HOUSE CORE COMPETENCIES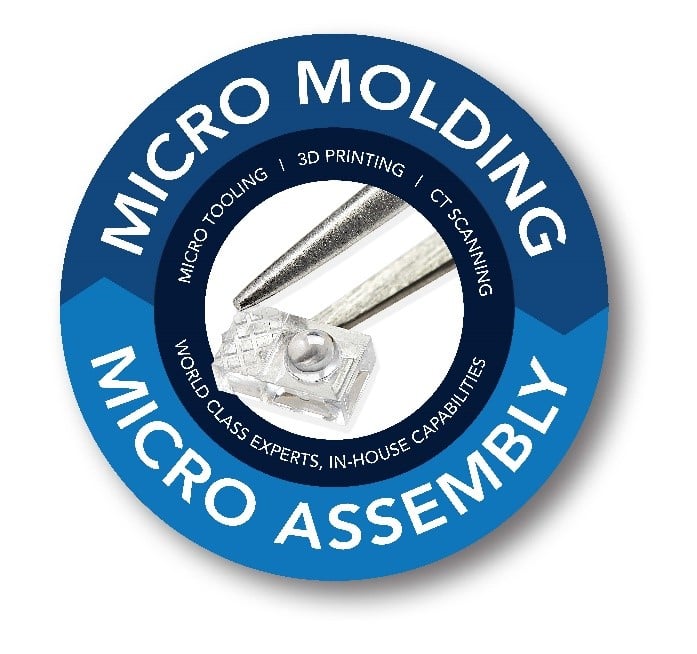 MICRO 3D PRINTING
Parts in hand 2 days to 1 week
DfM/DfA reduces costly project failures and timeline slips
Multiple designs printed at the same time for side-by-side comparison
3D printing mold inserts in photopolymers and ceramic
Molded in the intended thermoplastic in <2 weeks
MICRO TOOLING
THE Enabling technology to micron tolerances
Submicron tool building capabilities
Development to production tooling
Multi-cavity and 2-shot molds
Tooling maintained for life of the program by the same experienced tool makers
MICRO MOLDING
Micro-sized parts smaller than a single pellet of resin
Small parts (<6") with:

Micro features
Thin walls
Tight tolerances
Complex geometries

In-depth knowledge of resin materials:

Thermoplastic resins including PEEK
Bioresorbable
Fluoropolymers
Liquid silicone rubber (LSR)
Long term implantable

High precision micro molding for medical and drug delivery devices, including:

Catheter tips
Life science disposables
Microfluidics
Micro molded needles and barbs
Optics
Sensors
Transdermal patches
Wearables
MICRO AUTOMATED ASSEMBLY
Miniaturized manual assembly is cost and yield-prohibitive
Reduces damage, bioburden, manual labor, scrap, and the need to regain positional datum structure
In-line 100% inspection and part testing
+/- 1 micron positional accuracy
CT SCANNING
View a 360-degree point cloud from DOE process development in less than 20 minutes
Detects deviations in the actual part against the original 3D CAD design confirming design intent
Data at the micron level in all axes
Inside the part view of polymer:

Bubbles
Inclusions
Voids
Assembly bonding layers
ROBUST RISK MITIGATION
Internally developed Microns Matter® PFMEA Process
Design for Manufacturability (DfM) and Design for Assembly (DfA)
When it comes to micro molding or micro injection molding, many think the process is simply injection molding for small, intricate parts. However, standard injection molding processes usually do not work when parts are smaller than a pellet of resin, have thin walls or micro features. Other factors come into play including mold design and expert mold fabrication, and the materials being used.
To put size into perspective, micro molding encompasses:
Parts that are a fraction of a pellet of resin in size
Parts that weigh fractions of a gram
Parts with a wall thickness ranging from 0.001 to 0.015 in. (25 to 375 microns)
Mold core diameters less than 0.0008" (20 micron)
Parts or sub-assemblies requiring 0.002" (50 micron) tolerances or less
High length-to-thickness (L:T) ratios or length-to-diameter (L:D) aspect ratios (currently up to 400:1)
Larger parts up to 6" long that have micro features, thin walls, micro holes, complex geometry and/or tight tolerances
Contact Isometric Micro Molding, Inc.